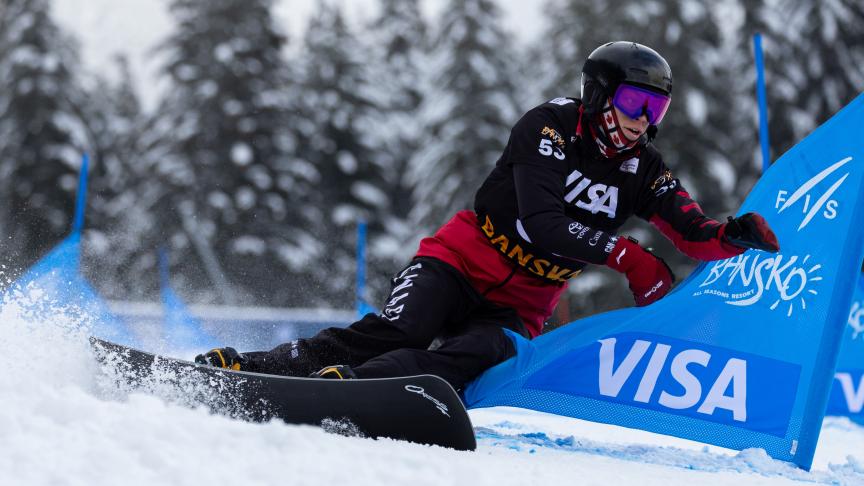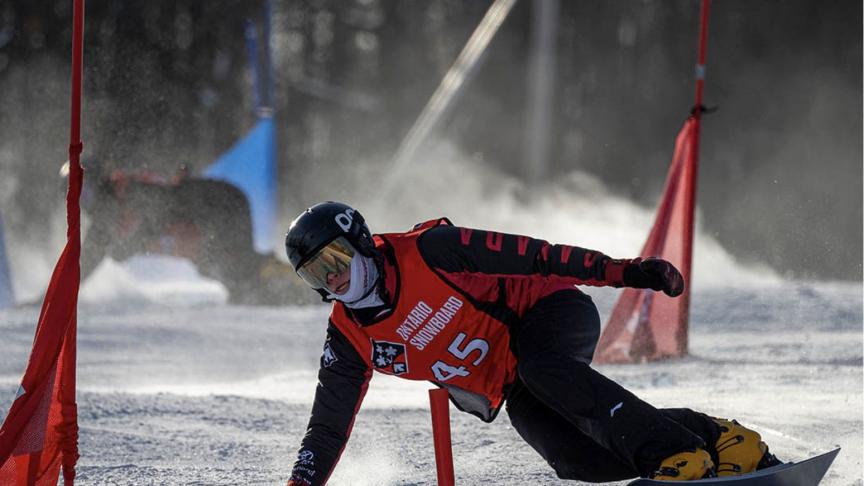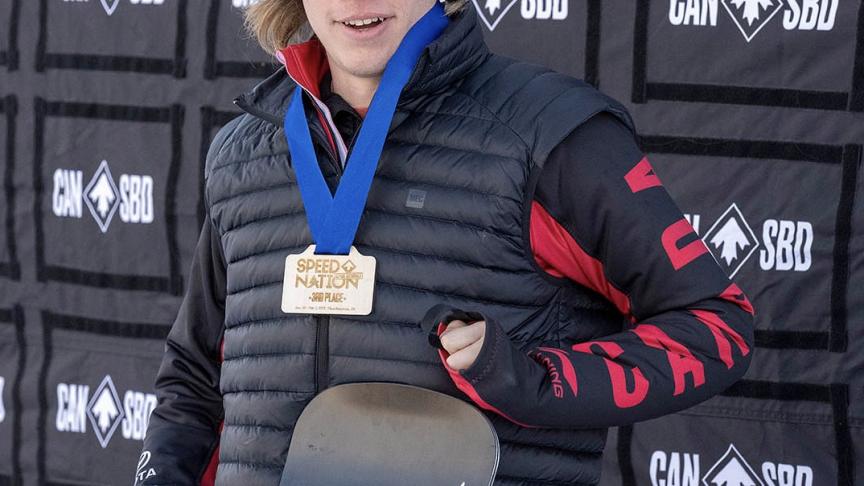 I'm Jamie Behan and I am 23 years old.  My family and I have been making the drive up to Beaver Valley Ski Club my whole life.  I have been skiing since I was 15 months old and switched to snowboarding when I was 10.  Snowboarding was way more fun!  I started competing in local races, loved it and eventually moved on to the North American (NorAm) circuit when I was 15  years old.  
After high school I took a 'gap' year and trained in Colorado for a season.  I had a good year with solid results and have been on the Canada Snowboard Next Gen team ever since.  
This past season I had a PB in the World Cup finishing 21st in a slalom at Bansko, Bulgaria.  In total I had three top 30 World Cup finishes and won a Europa Cup in Davos, Switzerland.   From the World Cup finishes I qualified to compete in my first World Championships in Bakuriana, Georgia for Canada.  A little closer to home, at our Canadian Championships, i won the bronze medal in slalom and was 4th in the GS. Prior to this year my most memorable finish was my 3rd place at the Junior World Championships in Rogla, Slovenia and my 1st place finish at the Canadian Junior Championships.  
My racing has also made me an extensive traveller.  I have trained in South America, raced in New Zealand, and competed all over Europe and North America.  Most of our training is in northern Italy.
Training and competing is great but it is also a lot of hard work.  During the summer I workout 6 days a week and am also busy doing post secondary courses.  I am working towards my Bachelor of Commerce Degree at TMU.  My on snow training will start again in September in Argentina, and finish in late March.  It is a hectic schedule filled with on hill and dryland training, competitions, travelling, testing equipment and school work.  
My goals for the 2023/24 season are to continue to build on the success from last year and do the best I can.
Regards,
Jamie Behan